Tech Twitter: this dev explains why you should join the community
By Kate for nexten.io
5 min read
11/16/2022
Tech Twitter: this dev explains why you should join the community
Twitter's reputation is well established. A social network where threads spin out in all directions and personal attacks multiply, Twitter is not necessarily the place to go when it comes to sharing talent or friendly exchanges. In such a free-for-all moth pit, using Twitter to foster a community for developers might at first seem counterintuitive!
I met Anthony, a highly involved junior developer and on Twitter via his @Anthyra_dev. Together, we stirred a stick in the anthill and threw around some old clichés. Anthony is proof: Twitter and its community of developers have been of great help to him—both to help him develop technical skills and support him in times of doubt. To be continued.
Anthony, 25 lives on the outskirts of Paris. Before the pandemic, he was a computer technician in a call center. A few weeks later, the pandemic hit, and Anthony realized he would have to reconsider his career... After years of being afraid of not being up to the challenge, he finally dared to shift his career by starting a mobile and Internet development course. Today, he is simultaneously working toward his master's degree, and he now knows that he can always count on his Twitter community to give him advice!
"I've been passionate about computers ever since I was a kid. I remember tearing down my old computer running Windows 95 and rummaging around inside the machine: changing the ram strips and so on, just to better understand how computers work. Despite all this curiosity, I never dreamed of setting out as a developer. I had the impression that it was unattainable for me—that I didn't have the cognitive abilities to succeed in this field. But I was clearly wrong: my rebirth in web training was one of the best decisions of my life!"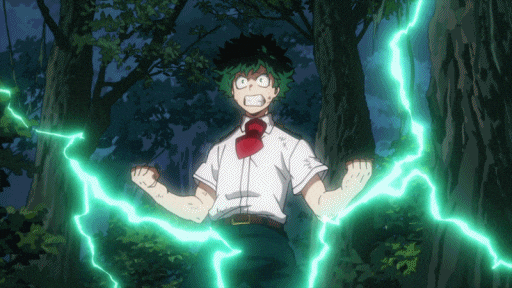 Kate: Fake news, phony accounts, and bad buzz about its recent sale and staff cuts have all tarnished Twitter's image. Can you share with us your experience of the social network with the blue bird?
"With Twitter, all the barriers between developers fall away. Seniors and juniors exchange without judging one another—on tech as well as personal topics. You can't imagine the impact this feedback has had on my self-esteem. That experienced developers take time to advise me on simple or more complex tasks is a sign of recognition and even legitimacy on my projects."
To be sure, there are the trolls that never give constructive feedback. But according to Anthony, the vast majority actively interact with developers who want to learn in positive ways. And the discussions don't necessarily revolve around IT... Other topics, belonging more to the business world, are the subject of many tweets. For example, when Anthony repeatedly expressed doubt over his ability to become a good developer, we supported him. A bit like a family would.
Kate: How did you land the work-study program you're currently in?
"It all started with a single tweet I innocently posted. I didn't even mention that I was looking for a work-study program! I was simply tweeting about technical tests that I had passed and imagined in a few months looking for a job after my training. I had no ulterior motive."
Anthony received nearly a dozen proposals from various companies within just a few hours!
Suddenly this shy 24-year-old—once always doubting himself and not even having finished his training, was suddenly overwhelmed by requests from companies—each one more interesting than the next!
On that subject, Anthony has some advice for young developers:
"To keep evolving and learning, there's nothing better than getting inspiration from other developers in the community. On social networks like Twitter or Discord, you can always find someone to exchange with. What's nice about Twitter is that you can let your algorithm propel you along: you look at the people who speak from your sector, you search their recommendations, and then the magic happens!"
To make a long story short, the developer community on Twitter has helped Anthony a lot. Now he also wants to give something back. In fact, he started a three-hour stream a while ago. Topics he covered include his retraining, empowerment, rise in skills, and need to find self-confidence.
Kate: What about the developers who inspire you?
"There are a thousand of them! @ledevnovice, @AnhJo, @ouestdylan, @mitvailer, @Hyunfix1, @YumaMyl, @LaouidD, @d_jagfx, @fredchristian_, @Still_In_Bed,... Just to name a few! Twitter offers an incredible variety. You might find yourself chatting with other developers one minute on the wow level, and the next minute to a training center director, or even newbies."
Kate: What does your setup look like?
"I'm a Mac fan. I have a 14-inch MacBook Pro—the perfect size for me! I made the mistake of investing in a gamer chair, but I don't like the fake leather look at all. In the end, a simple Ikea chair designed for comfort would have been more suitable. I also have an iPad that I find especially practical in class since I can take notes on it and/or enjoy a second screen.
Currently, Anthony is working on MyDevAcademia, a blog that allows any developer to present and promote a project. All points of view are welcome, from junior to senior developers and even trainers. To be continued!