ITW: "Mentoring a New Employee is a Lot Like Handing Off the Torch"
By Kate for nexten.io
5 min read
04/19/2023
ITW: "Mentoring a New Employee is a Lot Like Handing Off the Torch"
That first day in a new company—dare we talk about it? New structures, new teams, new internal processes... In short, at the end of the day, your brain is overloaded, and that's normal.

theTribe.io has understood the importance of properly welcoming a new employee. It's even set up an internal mentoring program. We explored this with Dimitri and Amélie, developers there, both fresh off retraining and career changes. Spoiler alert: they love their mentor relationship. Let's find out why!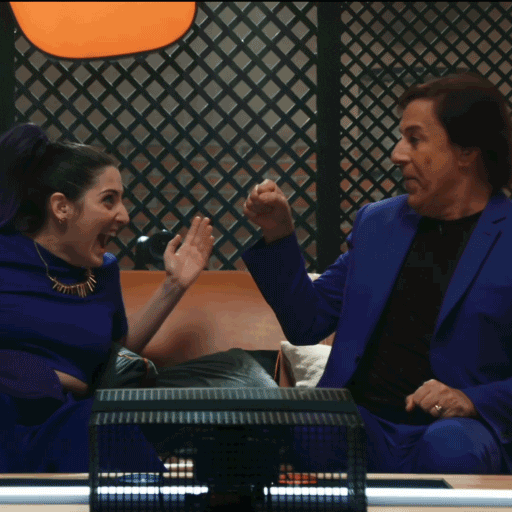 Nothing predestined Amélie, 27, for the tech world—quite the opposite! When she was younger, friends advised her to try beauty and personal care—a more "traditional" sector for young women who don't wish to pursue longer-term studies. Very soon, she dropped out and then took on a series of jobs in food service. That lasted until COVID hit, and the rest was history. Burned out to the point of being declared unfit for work, Amélie took a skills assessment and discovered she had a knack for IT. That field fascinated her, so off she went for a monthslong intensive boot camp, then into a work-study program at EPSI, and now at Epitech. Since then, she's continued her training thanks to the work-study. Today, she's a developer for theTribe.io.
Dimitri, 38, is also a developer at theTribe.io and Amélie's mentor! In 2002, he started as a designer and modeler. For nearly eight years, he's left the IT world because he was forced to start a job in the food service industry at that time. However, he kept coming back to the idea of website design, dabbling in WordPress and customer concerns. Then, in 2014, he finally set sail. He, too, joined a boot camp that offered him a solid foundation in tech. But that wasn't enough, and he felt he had to continue training to gain more skills. Luckily, he came across a company that offered him a two-year internship. He joined theTribe.io in September 2020.
Kate: Now that we're done with introductions, let's delve into this topic. What do you think of short-term training as part of a change in careers?
Dimitri and Amélie (in agreement): Boot camp training is great to give a first idea of code, but it's far from enough if you want to be a developer afterwards. Six months of boot camp is simply not enough: you have to deepen your notions, confront certain constraints, do side projects—in short, create added value. The big problem in this situation is that we're not all equal when it comes to the passage of time. Some of us are parents, and others have student loans or other debt to pay back. We can't afford to spend too much time on side projects... Finding this time to train on the side, it's not obvious for everyone! And yet, it's so essential...
Kate: I believe Dimitri is your mentor at theTribe.io, right? Tell me—is it reassuring for you to discover that his own career path might be similar to yours?
Amélie: To share a little anecdote, before we talked about our respective career paths and realized that we had both undergone professional retraining for a career change, a lot of time had already passed by! This point didn't really count in the coaching. Moreover, in our team, we have a bunch of completely different collaborators—with far from similar backgrounds (engineering graduates, boot camp, work-study students...).
Kate: Is it important for a young developer like you to have a mentor in your company?
Amélie: Beyond the technical side, having a mentor is above all having another human you can confide in within this new structure. The mentor is there above all to put the human element back at the heart of onboarding. It's reassuring to know that there is someone to answer all our little questions and insecurities. Moreover, if the mentor takes his or her role to heart and guides the new hire and lets them shadow, it gives them a real sense of security. Basically, it positions them to better succeed.
Kate: What about you, Dimitri—what does mentoring offer you?
Dimitri: It's so cool, it's like passing the torch. Right now, I'm mentoring five different people! I love sharing my knowledge, but I also feel like I get to learn from them as well. When Amélie passed her job interview and I was asked if I would be willing to make sure she was integrating well, I was delighted. I saw her name pop up in my LinkedIn feed at the time, and we swapped a few messages. I was delighted to see her join our ranks!
Kate: What do you think makes a good mentor?
Amélie: Empathy above all! Listening, patience to explain. All soft skills, really. If you're closed-minded by nature, adopting this role can be complicated. You have to be able to put yourself in the other person's shoes.
Dimitri: I would also add that it's not about having the savior syndrome. The ultimate goal is that your mentor can slowly detach from you and be comfortable within the company.
Kate: Can you explain how onboarding works at theTribe.io?
Amélie: The onboarding takes place in three stages. On the first day, the process is global for all new arrivals: there's a presentation of the different jobs. The whole team welcomes the newcomer over coffee. We also meet the co-founders to discuss their vision of the company. We have lunch with our mentor. Then comes the technical part: the company has a lot of tools and very specific work processes. This is the moment for the newcomer to adapt to their new environment and get a grip on the different internal tools. Finally, for hires with less hands-on experience, theTribe.io has set up a module to learn how to code while following specific methodologies, discovering new tech, etc. Onboarding lasts two to three weeks. During this time, the new employee takes time to get up to speed without the stress.
Kate: So, the integration is going smoothly—that's a good thing! Any final words?
Amélie and Dimitri (in heart): Professional retraining is great!
Amélie & Dimitri